The countdown is on until Christmas and tech gifts are at the top of almost everyone's wish list! Worried about a crowded mall or nearest store? That doesn't need to be a worry as Verizon Wireless has made this shopping season a breeze with their Holiday Gift Guide that allows you to shop from the comfort of your own home. These are some of the top favorites of the season and here's a great list of phones, tablets, a drone, headphones and MORE! Everyone on your list will be covered and at prices that won't have you in tears!
SMARTPHONES
Price: $10.41/month, $49.99 with a 2-year contract, or $249.99 retail
The Verizon Ellipsis 8 has an 8-inch HD display and equipped with a 5,000 mAh battery.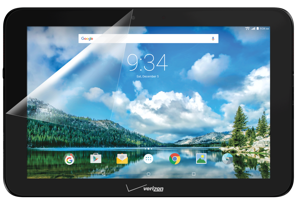 Price: $12.49/month, $99.99 with a 2-year contract, or $299.99 retail.
The Verizon Ellipsis 10 comes with the highest battery capacity of any 10-inch tablet on Verizon's 4G LTE network with a battery that lasts up to 25 hours. The 10.1-inch full HD display allows for colors and graphics to come to life.
Price: $249.99
The Ultimate Ears MEGABOOK delivers 360-degree sound and comes with a 20-hour rechargeable battery. The speaker is also waterproof.
Price: $119.99
The Bose SoundLink Color Bluetooth Speaker can connect up to two devices at a time and allows voice prompts to talk to you through Bluetooth pairing. The battery lasts up to 8 hours and can be charged with most USB power sources.
Price: $199.99
Nest Cam Security Camera allows you to experience live video of your home on your mobile device. The video streams in 1080p HD and sends alerts when the camera senses sound or motion.
I know I have some favorites on this list, so let's see if Santa will bring some more tech this Christmas!!